The Guardian (UK) published the review on Alisa Ganieva's Bride and Groom. "Ganieva conjures up a colourful world full of strange, comic and menacing characters that feel like they came out of a literary cross between Goodfellas and My Big Fat Greek Wedding".
Bride and Groom review – odd couples in Dagestan
Political tensions and culture clashes drive Alisa Ganieva's bold novel, set amid preparations for two weddings in a small Russian republic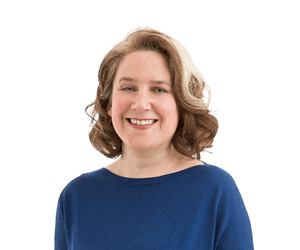 Viv Groskop
@vivgroskop
Email
Sun 25 Mar 2018 10.00 BST

Comments1
The central mosque of Derbent, Dagestan's second city. Photograph: Alamy Stock Photo
Listeners to Radio 4 will already be familiar with Bride and Groom as it was snapped up as a drama, adapted by novelist Bethan Roberts and
aired earlier this year
. On radio it was described as "a comic-tragic love story". That's true in part. But the novel itself, now released in translation, is by turns gentle and brutal, vividly observing a dangerous clash of generations.
Now in her early 30s,
Russian-Dagestani author Alisa Ganieva
shot to prominence – and a certain notoriety – in the Moscow literary world when she won the Debut literary prize for authors under 25 for her story Salaam, Dalgat! It was published under a male pseudonym and the author's identity only became known at the prize ceremony. It presented life in Dagestan in a harsh, unblinking light, reflecting the challenges of growing up in a small Russian republic, where cultural tradition, nationalist politics and fundamentalist religion feel the pull of the 21st century.
Bride and Groom bristles with these tensions. Its central characters are Patya and Marat, both in their 20s and both heading home to rural Dagestan after living and working in Moscow. They each find themselves on the brink of an impossible choice: making a life away from their country and their families, a life that offers freedom through career; or maintaining links with the place they come from, a life of compromise through marriage. The novel has its humorous side, but it's clear from the outset that there is not going to be a sentimental solution to this dilemma.
Ganieva investigates what would happen if you decided to embrace your heritage. Marat is a promising lawyer in Moscow, working on a high-profile investigation into the death of a human rights activist. He has little time for religion but respects his family and appears to accept his mother's insistence that the hall is booked for his wedding. It's all non-negotiable. All he has to do is find a bride. Or, rather, accept whatever bride that she finds.
Patya comes from the same small community. Her options are narrower: as a woman and even more subject to the whims of her family, she knows she may not be allowed to return to Moscow. Certainly she has to marry – and soon. And at 25 she is already regarded as being on the shelf.
As they both hurtle towards the respective deadlines imposed by their families, Ganieva conjures up a colourful world full of strange, comic and menacing characters that feel like they came out of a literary cross between Goodfellas and My Big Fat Greek Wedding. Granny warns the bride-to-be to put a sticking plaster on her nose to prevent wrinkles. Patya's suitor, a fundamentalist meathead who believes in beating people up to get them to see the light, sneers: "Facts come from the devil himself." An uncle was in the gulag for 10 years for making a joke about his penis being as powerful as Stalin himself.
The dialect feel to Ganieva's writing is distinctly captured in Carol Apollonio's translation. At first it feels clunky and uncomfortable. (Not quite on the level of Trainspotting, but imagine a similar effect.) But you settle into it and realise how it reflects the impossibilities of these characters' worlds: everyone appears to be speaking the same language but in reality everything is all mixed up. A bold and startling novel reminiscent of the best of
Elif Shafak's
fiction.
Bride and Groom is published by Deep Vellum at £11.99. To order a copy for £10.19 go to
guardianbookshop.com
or call 0330 333 6846. Free UK p&p over £10, online orders only. Phone orders min p&p of £1.99
(to reade on the website)